Repaired P27-P28...Epoxy Coated now...
Hello to All,
Here is Rotor after repaired two broken windings...P27 and P28...
And now all coils are Epoxied Coated...no more accidents, "no más"...
Note how I masked Commutators and core...still it leaked through...but great, because it got into the hedges slots...so now they are secure.
[IMG]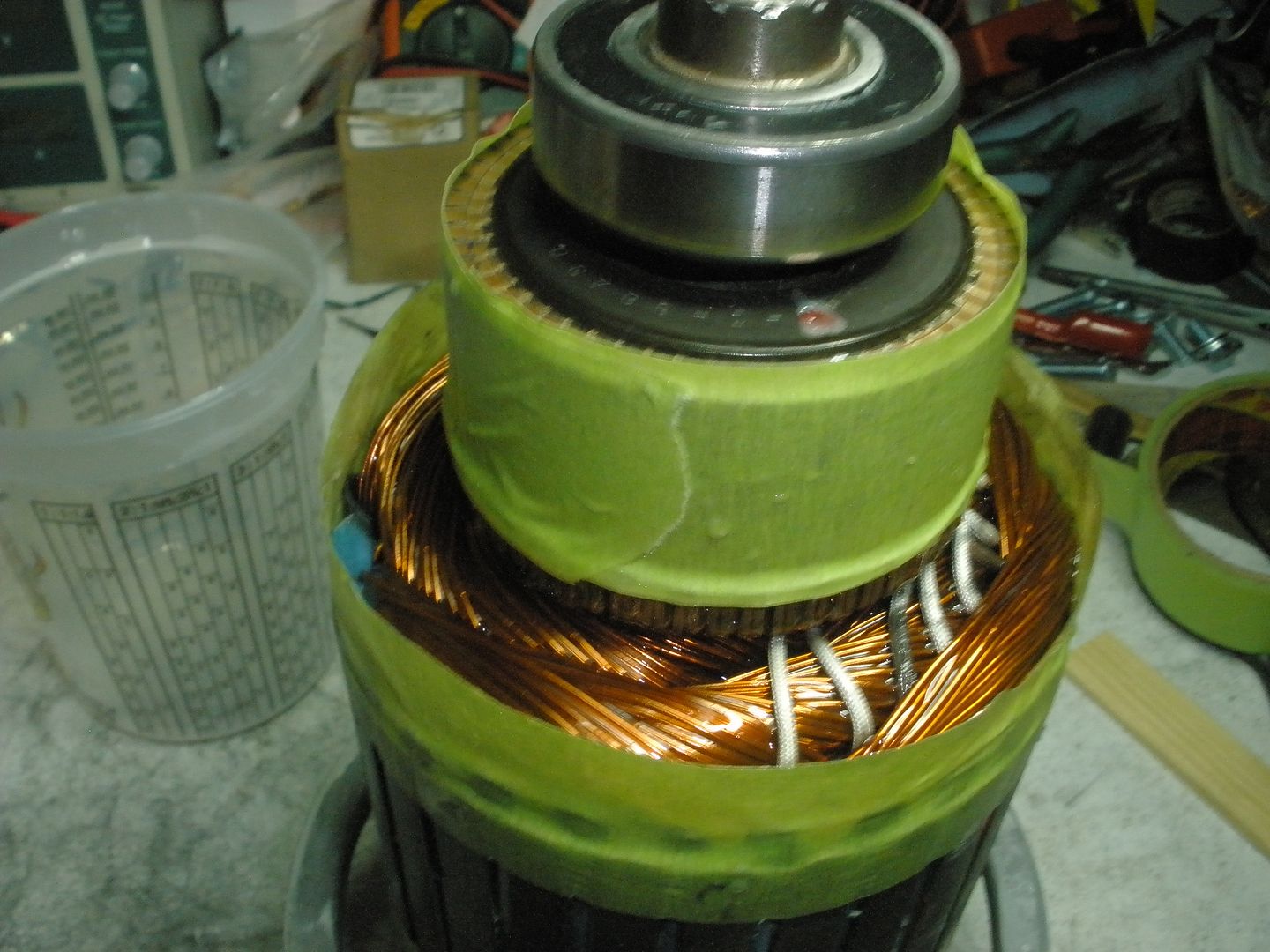 [/IMG]
[IMG]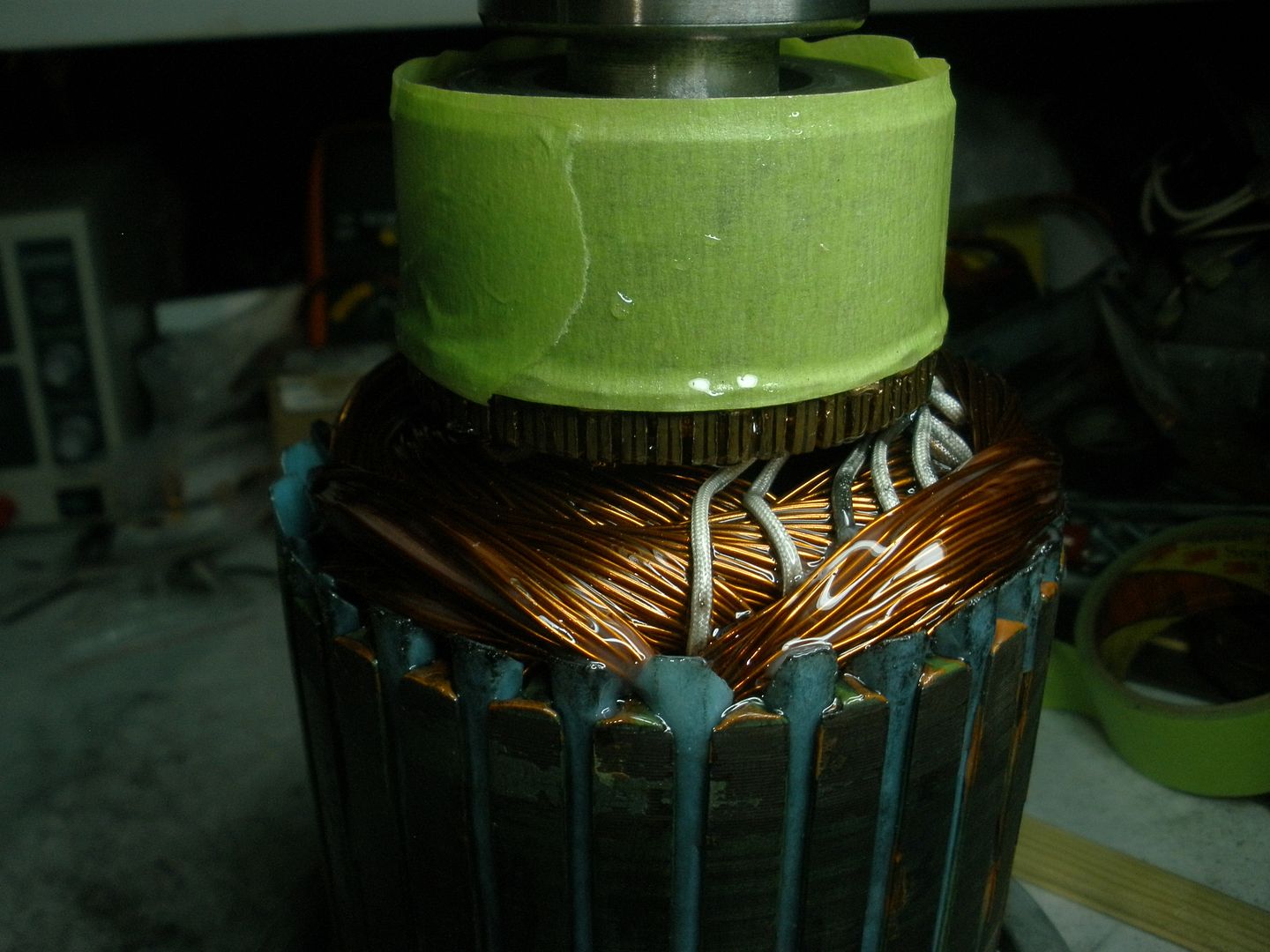 [/IMG]
I used
EPO230 made by Elantas
...nice and rigid coat...but expensiveee!!...$65.00 a Pound...Class F will hold up to 155ºC=311ºF...Coils will never get there...
Now the "Space Ball" is a Solid One...
Have to take another weight measurement...see how much fatter it got..
Regards to all
Ufopolitics