hey UFO
I have 3 slip rings on the brushes.
Machine...just now, after I was going over and editing my post above to Garry on Tesla's Patent...I just got an idea on our Drum design...

Tesla uses the Toroidal Design a lot on His Induced Coils like in the Patent above where He "Fuses" Motor and Generator...

Then why don't we use a Toroidal Coil...wrapped around a very thin and plain Cylindrical Drum?

I You notice Tesla wounded in, Four Coils at Right Columns Diagram/Fig 1a,2a,3a...representing the Generator Induced Coils Toroidal Structure...leaving a space between wraps...space we could use for attachment/fastening to Upper/Lower rotating structures...then you DO could make it in Aluminum...since a Toroid would project its magnetic fields WITHIN and "INTERNALLY" the cylindrical structure...and NOT towards outer space to stators...

How come I did not think about this before?...Idk...and I have been saying over and over, about Tesla Toroidal Generators Induced Coils advantages...

The only thing at risk here is that copper would be exposed between Stators/Exciters steel laminations...and a very tiny misalignment could destroy winding...so, we could use a fiberglass hot temp paper and epoxy them very tight...in order to protect them on both sides, inner-outer.
That was my plan with the fins. I was going to wrap around the drum, fins to keep coils in place.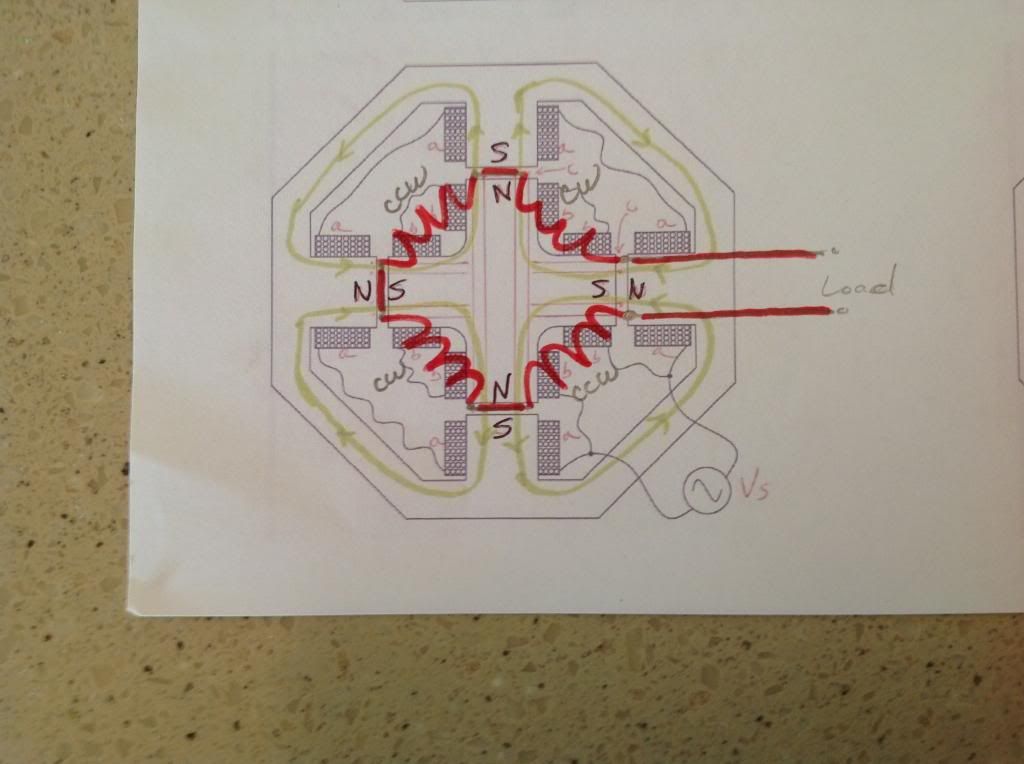 also, I set up the stators, are you sure the interpoles are too small, they seem to be a good size for inner stator. I'll post a pic tonight so you can see what it would look like. it looks good to me.