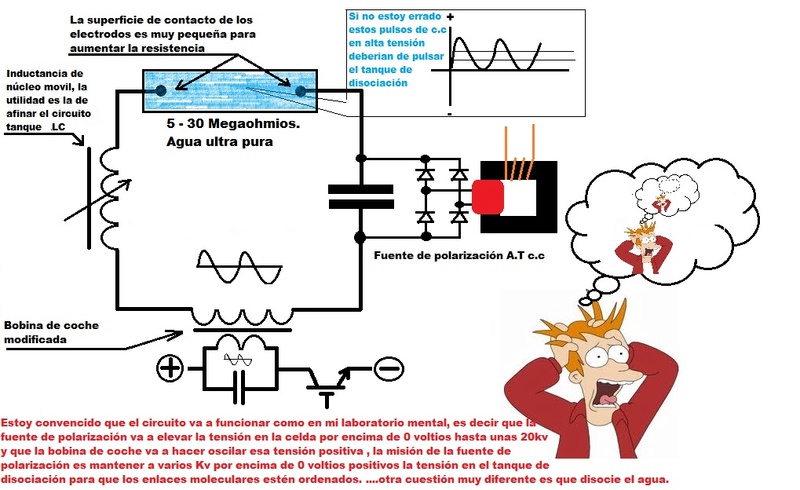 https://youtu.be/cPTsAsOWltE
I would like to add another point of view.
I think the water must first polarize.
then you have to make it oscillate electrically.
First you have to tighten the guitar string.
Then you have to press the guitar string.
the oscillation should go lower amplitude greater amplitude.
ultrapure water should be used 0.054 uS / cm.