Well, there's no polite way to say this so I'll just cut to the chase - Konstantin Meyl is absolutely wrong. A transmitter and receiver is not two halves.
Tesla gives one description, Meyl gives another. It works like Tesla says it works, no more pondering necessary. That is absolutely obvious to anyone who uses it, there's no possibility of coming to false conclusions unless one is literally blind to the truth of what's right in front of their eyes. Throw the Meyl books in the trash where they belong, he's only causing people to be confused.
How does Tesla's hand pump analogy to describe the operation of his own system fit with the false information that Meyl is spreading?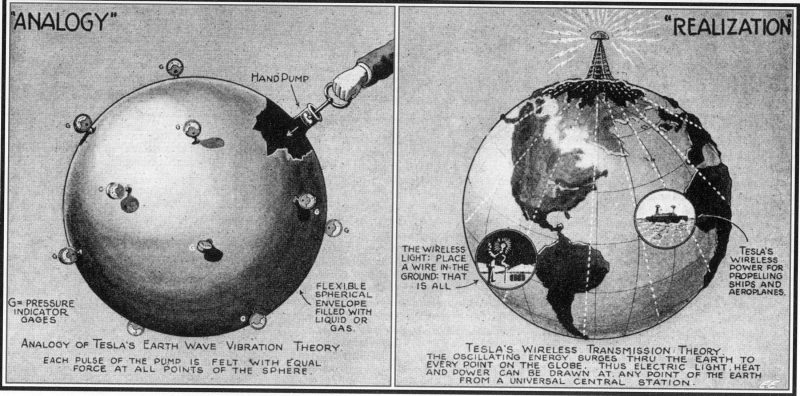 The information is modulated power.
The amount of power received is not a matter of the amount of space or air or distance between the transmitter and the load. For those who don't listen to Meyl, it's no surprise at all that what determines the amount of power received is ONLY the distance between the GROUND TERMINAL of the transmitter and the load. The load doesn't care how far away the transmitter is in space, it only cares about the ground terminal.
It's not one half of a complete circuit. It already IS a complete circuit. It's a single wire transmission system. The transmitter and receiver are merely transformers. What is the purpose of transformers in the existing power distribution network? ...
Originally posted by Nikola Tesla