and Z ;
this drawing would be more suitable
for
CW / Caduceus / CCW

for a better perspective of Don's Set up it would go like this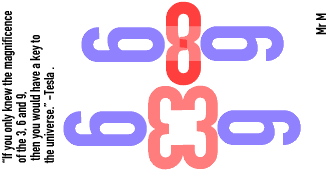 and remember this applies as well:
COHERENCE AT ANY LEVEL IS COHERENCE AT AL LEVELS.
An orderly arrangement between wave lengths establishes a connection between frequencies and fields. But for this connection to last, it must resonate to all frequencies and fields. This can only be accomplished through the resonate structure of golden mean pathways
.
you want a harmonic cascade effect