I had been thinking along a similar lines since watching this video.
Tesla's Little Secret - YouTube
Matt Blythe in the video has never actually made the device, just dreamt is up.
It needs a voltage regulator too, thats where I lean on someone more competant than me.
I try not to use 100% of my time, it is much more efficient to use 1% of 100 peoples time.
This is why together we will be sucessful.
For a while I wanted to buy
Tesla Coils, Plans, Parts, Kits
and change the circuit to see what happens.
I now believe that pumping the secondary (which now becomes the primary) with a square wave pulse is possibly the way to go.
If you look at the circuit diagram: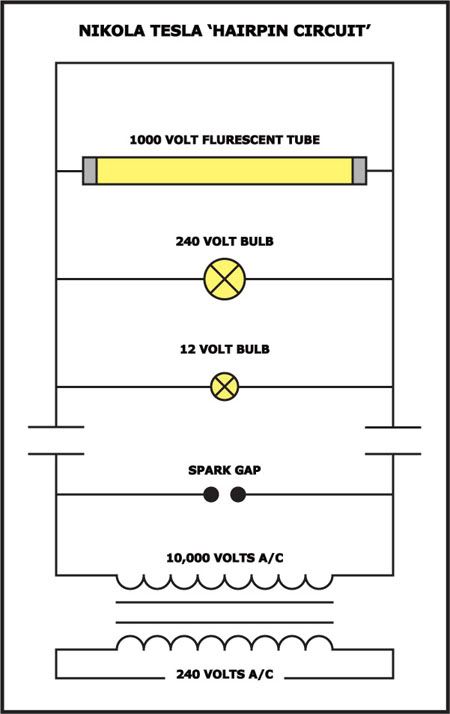 I believe this circuit is the way to create scalar current and gave Tesla the basis for wireless transmission.