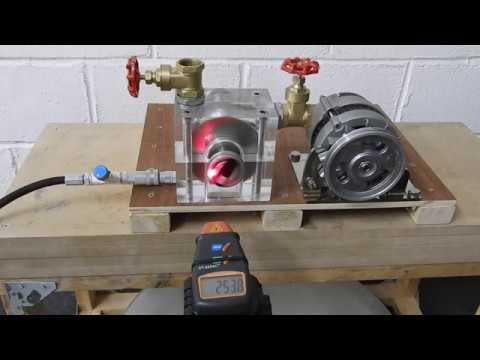 First 350PSI bench test using 232bar compressed air tank with 50bar regulator.
We could have gone faster but we wanted to stop and check the £4 SKF-Z1 608 ball bearings.
These ball bearings are built like tanks! Metal shield, metal cage and races.
Using some Kluber ISOFLEX NBU 15 High Speed Grease. Clean old grease out with brake cleaner and brush 0.11 grams of new grease and into each bearing.
Using air bearings soon we enable us to reach supersonic speed rapidly. This is because "gravity" does not exist on the axle/rotor assembly vs air bearings, zero friction air bearings. The acceleration will be immense! Bearings will be cleaned and re-greased for next test!
Stand by for 450PSI test coming up after we have made a few tweaks and got a larger compressed air tank.