After a little direction from me about how to make the turbine case, here we have the next build.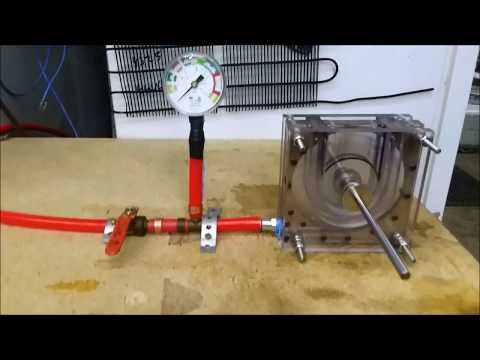 Anyone familiar with exhaust back pressure will have a clue what is going on here.
The turbine appears to now be able to run on atmospheric with no valve. It will self regulate according to the 1,061,206 patent.
With the valve it will need to be controlled with the air tap or it will run away!
https://www.dropbox.com/work/Team%20...201_182238.mp4