HEAT ENGINES (BEING THE NEW EDITION OF "STEAM") 1913 By William Ripper, D.Eng. (Sheffield), Hon. D.SC.Eng. (Bristol)
"Where the pressure inside the turbine is less than that of the atmosphere, air tends to leak into the turbine and reduce the vacuum"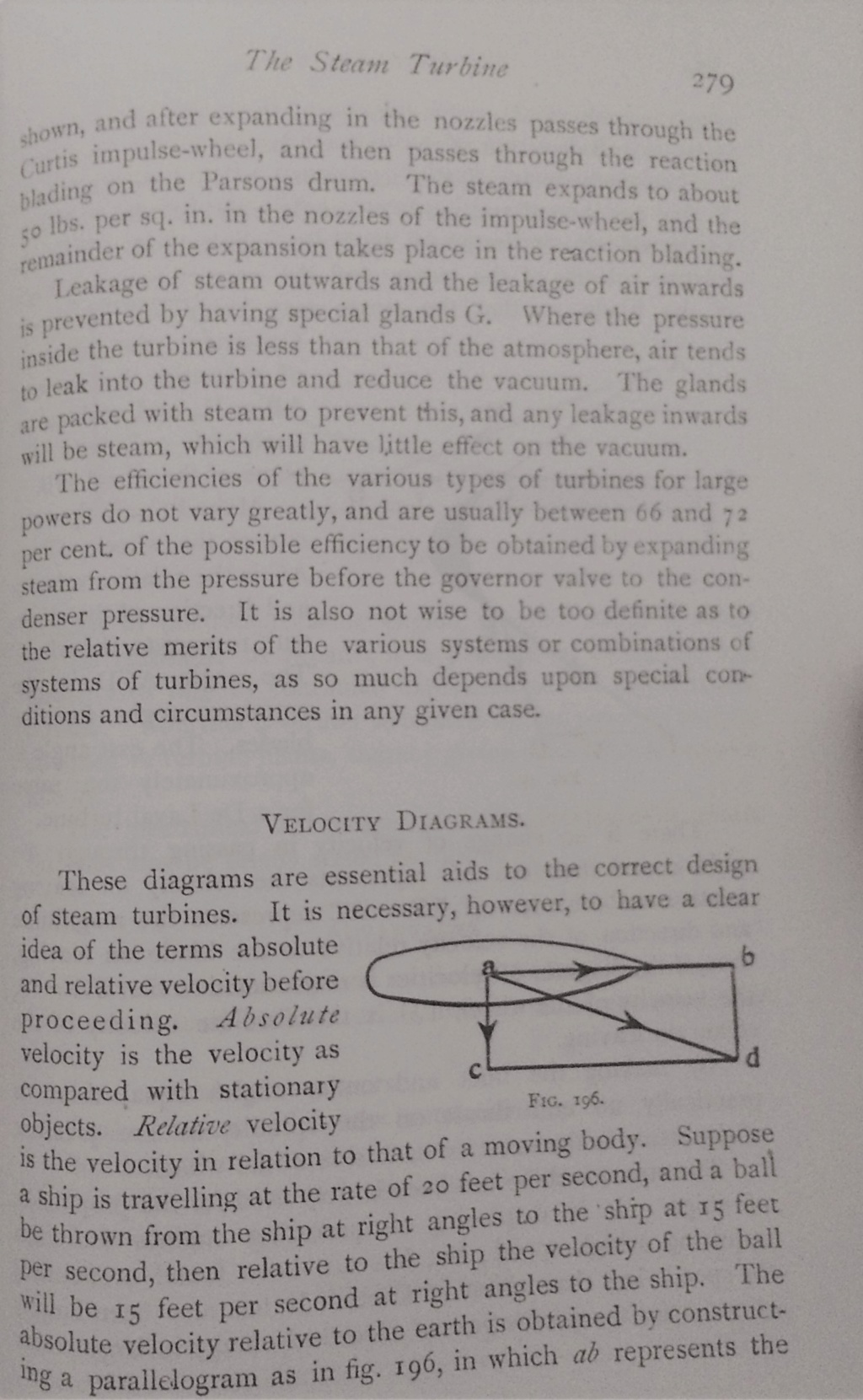 Well in Nikola Tesla's case it has to spiral down the plug hole and create even more vacuum!