FYI~ Awaiting some assistance in this matter so hopefully before too much longer will have a new member leading this off to a higher level.
Colored balls and the resonance of quartz crystals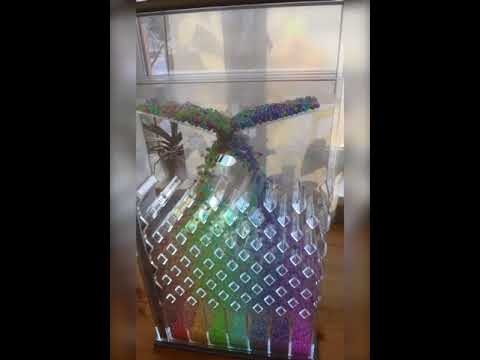 According to snopes this is a graphics simulation. They claim:
The video is a computer simulation that was originally
posted
to Reddit by "
the_humeister
." The Redditor explained that he created this simulation of a "Galton board" (a device used to demonstrate a mathematical
theorem
) with Blender, an open-source 3D computer graphics software.
https://www.snopes.com/fact-check/ma...colored-balls/
http://mathworld.wolfram.com/GaltonBoard.html
I think it's a little more than a Galton Board demo. We already have determined that the form of a crystal has an association with it's function, and in this video
which may or may not be real (gullibility check), the EM spectrum is sorting the ball as they fall through a prism, so what this video seems to really show is an analog light prism.
Whether real or not is almost besides the point.
Walter Russell called the hyperspatial field of counterspace dark light. Then there's the various references to dark crystals. Then there's the physical observations of dark triangles and black tetrahedrons. Then there's aluminum.