Daniel McFarland Cook
(Possibly, the above sketch is a likeness of the man.)
Code:
http://www.rootsweb.ancestry.com/~ohrichla/PofP/CookDM.jpg
Daniel McFarland Cook
(Possibly, the above image is of the man in old age.)
Code:
http://mediasvc.ancestry.com/image/00ab3f42-eea0-462f-a998-63788f215933.jpg?Client=MCCManager&NamespaceID=1093&MaxSide=160
Patent #119,825, entitled Improvement in Induction-Coils, was issued to Daniel McFarland Cook on October 10, 1871.
Google Patent Page:
https://patents.google.com/patent/US119825A/en
Patent PDF Download:
https://patentimages.storage.googlea...f/US119825.pdf
News Article:
The McCook tribune. (McCook, Neb.) 1886-1936, September 09, 1886, Image 7 « Chronicling America « Library of Congress
See: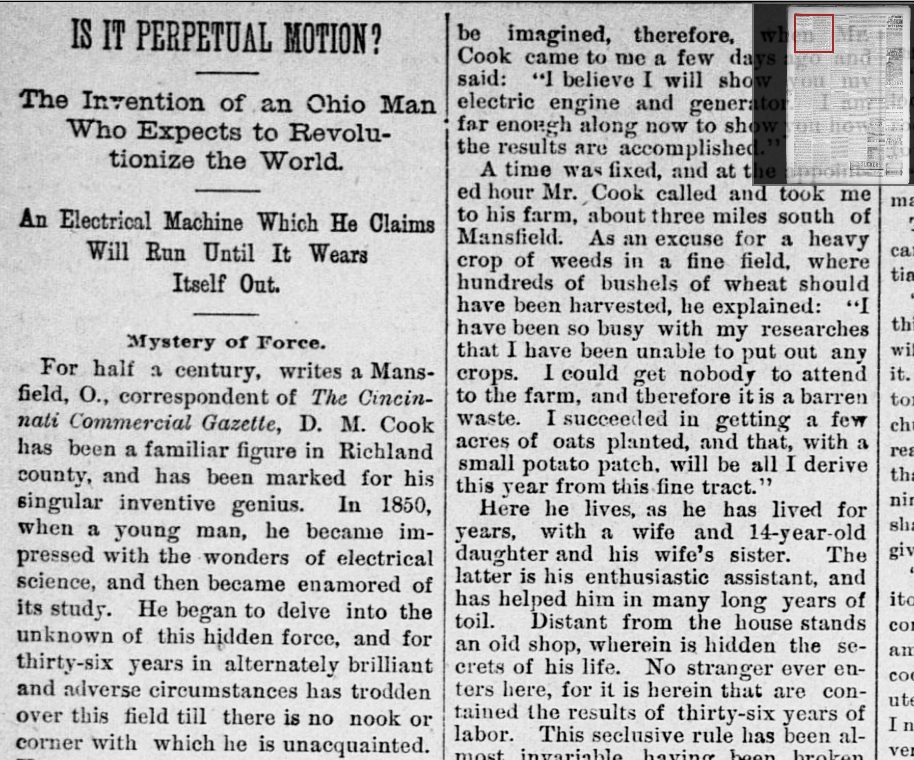 Note:
It is important to note that patents of the time when considering the term "induction coil" has to mean "interrupter" or the implied usage of an interrupter circuit with the induction coil.
Reference:
https://youtu.be/1bUeARhGJnM?t=22m55s