Coils of Massive Size
Click on the above image to view this Newman video.
I quoted a previous quote of mine above but removed all text and kept the image. If you'll look closer at that image, you'll notice two sets of coils.
A set of two vertical coils in blue, and
A set of horizontal coils in red.
We are talking a massive amount of copper wire.
If you'll look at the diagram below, you'll notice that the coils are in parallel. However, in a video, Newman says they're in series.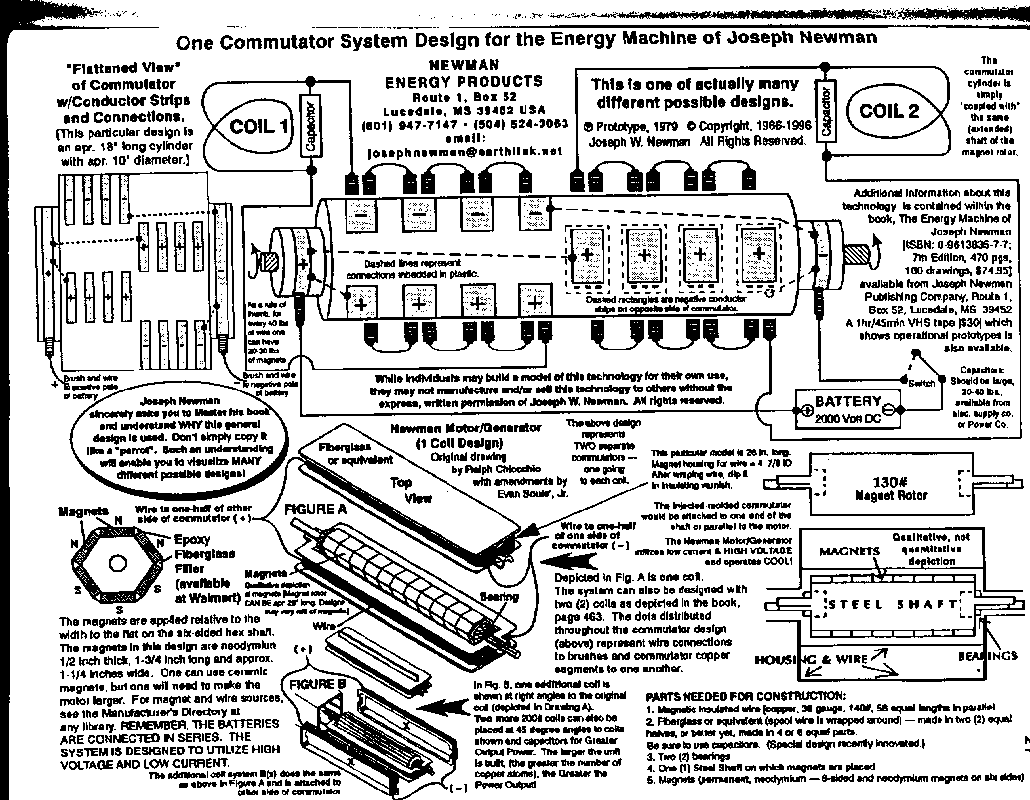 So, if you take these two images, plus the commutator below, you probably have enough information to construct a Eureka-styled motor.